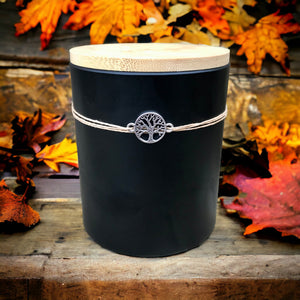 A reminiscent fragrance of autumn nights by the fire. Smokey, earthy cedar and pine are accompanied perfectly with hints of brown sugar and vanilla. Made with non-toxic, clean burning Coconut Apricot Wax.
Weight: 12 Oz.
 Top notes: Cedar, Amber
Middle notes: Smoke, Pine, Brown Sugar, Charred Wood
Base notes: Resin, Vanilla, Roasted Marshmallow
Psamls5110 Products
All of Candice's products are delightful and created with the highest standards.