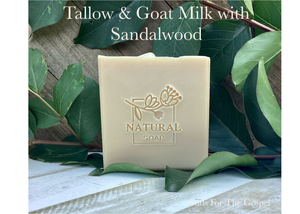 Grass-fed cows produce tallow full of vitamins and minerals your skin needs to thrive. Beef tallow was the original moisturizer, nutrient-rich cream, and skincare product. Before the influx of man-made chemicals and unnatural substances in skincare, tallow played a prominent role. It was in almost every skincare product developed and used by our ancestors.
Tallow contains high concentrations of fat-soluble Vitamins A, D, and K in a balanced combination. This is a big reason why beef tallow has such a profound impact on your skin and overall health.
Grass-fed tallow also contains Vitamin E (four times as much as grain-fed cows). It even has anti-inflammatory and antimicrobial properties thanks to high concentrations of essential fatty acids your skin needs, like conjugated linoleic acid (CLA) and palmitoleic acid.
Here's how each of these vitamins helps your skin:
Vitamin A – Encourages the production of collagen, elastin, and healthy skin cells. This helps strengthens tissue to keep skin firm, smooth and youthful. On top of that, it has the ability to heal a variety of skin issues, like acne. It can also help slow down the effects of aging on your skin. (You might recognize Vitamin A from products like Retin-A).
Vitamin D – Contributes to skin cell development, repair, metabolism, and immune function. It's able to protect and rejuvenate your skin by protecting against free radicals that cause premature signs of aging.
Vitamin K – Plays an important role in skin tone, texture, and overall health. It can soothe skin inflammation and irritation while helping speed up your healing.
Vitamin E – Repairs and reverses free radical damage. This powerful antioxidant can deeply hydrate and promote healing in your skin's physical appearance.
Pretty impressive, right? 

Fresh Goat Milk soap boasts high amounts of fats, particularly caprylic acid, allowing for gentle removal of dirt and debris without removing the skin's natural fatty acids. Goat milk is rich in fatty acids and cholesterol, which make up a large portion of the skin membrane. A lack of these components in your skin can lead to dryness and irritation.
Furthermore, the milk is a good source of vitamin A, a fat-soluble vitamin shown to have anti-aging properties. Finally, it's a good source of selenium, a mineral shown to support a healthy skin membrane. It may even improve psoriasis symptoms like dry skin.

Organic Sandalwood Essential Oil is rich in antioxidants and helps fight the damage that is caused by free radicals. Sandalwood also has a soothing effect on skin and can help prevent inflammation from acne and eczema. 


Weight: 4.7 Oz.
Ingredients: Grass-Fed Tallow, Organic Olive Oil, Organic Sunflower Oil, Organic Mango Butter, Fresh Goat Milk, Organic Castor Oil, Organic Canola Oil, Sodium Hydroxide, Organic Sandalwood Essential Oil
Phthalate Free
Paraben Free
Sulfate Free
Cruelty Free
Propylene Glycol Free
Mineral Oil Free
Petroleum/Petrolatum Free
Silicone Free
Non-GMO
Gluten Free
Organic Ingredients
Handcrafted